Our team is well trained and highly qualified experts in professional Disinfect and cleaning services to keep all types of premises clean and safe.

My sister Lucia and I started this cleaning services business 3 years ago with the purpose of generating income for ourselves. We began with only a few clients who were all very satisfied with the quality of our job. But over the course of time, those clients turned to more clients through word of mouth and positive feedback. Since then, my goal for our business has changed over time as I witnessed the joy of our clients seeing homes and properties clean. Their appreciation of the job we do drives me to do more. 
In all my years in this industry, I have built a strong team of trustworthy, reliable, and kind individuals who deliver quality jobs. I have shared with them 20 years of my experience in the hotel industry which they bring to your home to deliver exemplary results.
Cleaning does not just start when we arrive at our client's home (or property) and ends when the job is done… there is so much more to it. It is a collaboration and at the same time a partnership, hence our tagline "We Care!". We do not only care about your home/ property, we also care about you and your family. We clean to make you happy and see those beautiful smiles on your faces.
Being in the cleaning industry for 15 long years (paired with my sister Eduarda's experience in the hotel industry of 20 years) has made HCC Home Care Cleaners a great cleaning business.
My vision for this company is to help more people and families create a better quality of life through a happy & clean environment. At HCC, we make sure to finish every job with utmost quality because WE CARE!
When you live a busy life, it is hard to find the time to organize and tidy your home or rental property. You can rely on us to take care of your properties so that you can focus on what is most important to you.
We are attentive to details, this is what makes our service special. Our care and attention for every project ensures your complete satisfaction. Our goal is to make sure that we leave your home residence with sparkling kitchen, bathrooms, and floors, organized and tidy living spaces, and refreshing aromas of cleanliness.
A good cleaning can help transform your home or business. Throughout the cleaning process, we strive to be in constant communication with our customers until the job is done.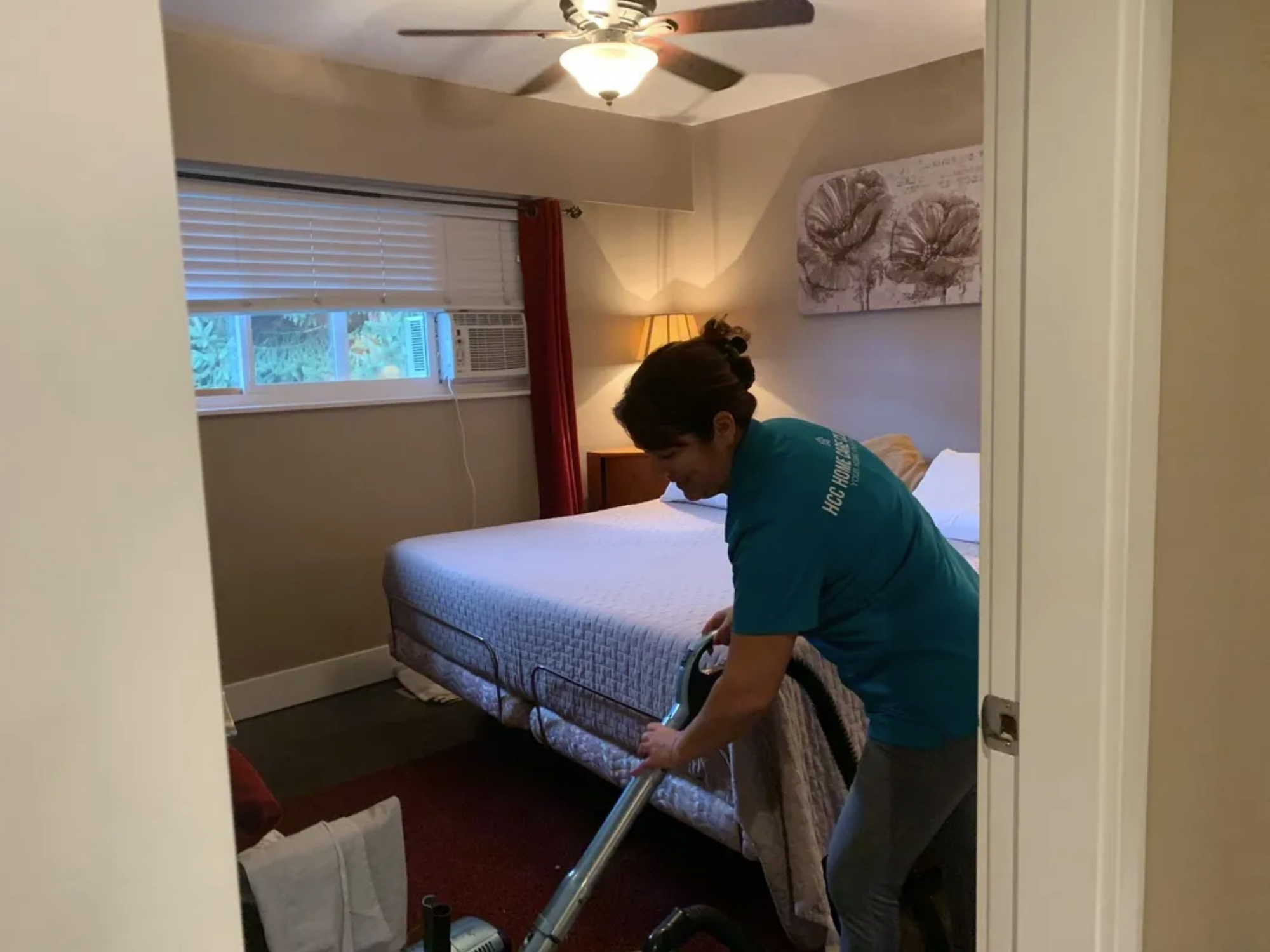 Ready to clean your space?
Schedule a time with us so we can give you a quote for your first cleaning.